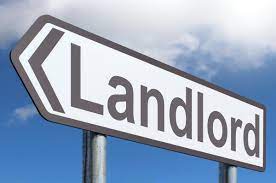 If you are a landlord having or planning to find a buy-to-let property, you will be usually advised to get landlord insurance which is not a legal requirement but it is necessary to protect your investment and the income you derive out of it. Landlord insurance offers specific protection and covers fire damage, water damage, accidents caused by humans or natural phenomena and more. It provides beneficial options to cover the building and its contents so even if your tenants stop paying you the rent, the landlord insurance will enable you to recoup the costs.
If you have any doubts regarding landlord insurance and are interested to know more about it, you can get help from the Letting Agents in Brighton. They will help you understand the complicated details of the insurance so you can benefit from it. But there are also risks involved in landlord insurance that you have to know about. Find the top three risks below. 
1.  Not enough insurance for coverage 
The worst case scenario in landlord insurance is that the insurance will not be enough to cover the expenses if the property has incurred maximum damage forcing you to build it from the ground up again. It can be risky in this current situation because of economic uncertainties like inflation, supply chain, and labour shortages. So it will cost you more to build a property now than before. The landlord's insurance will not be enough to cover the costs and as a result, you will be underinsured.
That is why if you have landlord insurance you have to update your policy when making any big changes to the property that can change its value in the market and you also have to check if you have enough cover.
2. Unconsidered costs
As a landlord managing a rental property, you have to keep backup funds to cover the unexpected costs that can arise at any time. You also have to ensure whether the landlord insurance covers these types of expenses some examples of such expenses are – repairing a broken boiler, handling a water leak, dealing with infestations and more. During these situations, you may have to move your tenant to another home until you take care of the issue.
Further, you may face problems caused by tenants like missed or late rent payments and sometimes you also have to evict tenants. These issues can take up to one year to resolve and you have to pay lots of legal fees for it.
Other unexpected costs can happen because of damages caused by fire, water, natural calamities and more. Some man-made problems can also arise like you may have to deal with theft, accident or malicious damages and more. These are the risks that can happen anytime in your landlord career and will be challenging to solve if you are not ready.
Hence, you have to consider all these expenses when choosing your landlord insurance so you can recover the costs and also enjoy peace of mind when you encounter such issues.
3. Void periods
The void periods are the times when a rental property is empty without any tenants living in it. This happens often if you have students as tenants as they will vacate for summer.
When your property has void periods, you have to know about the clause that restricts your landlord insurance if the property is void for more than thirty days. Therefore if any accidents happen at that time, you may not be able to recoup the costs.
Further, if the property is empty for a longer time you will also lose rental yield. Therefore you can look into this matter and plan to prevent property voids from happening often and for longer stretches of time. Use this current climate to find great tenants as many are searching for the perfect rental property to live in.
You can get help from the letting agents to find tenants easily, so you will always have a flow of tenants living in your rental property.
Get professional help to find suitable landlord insurance
If you want to find suitable landlord insurance to cover your expenses, you can get help from estate agents. They will recommend you the best insurance coverage, so you can manage the costs of your rental properties without any hassle. Plus they will also help you understand the complicated terms of landlord insurance and guide you to choose the optimum landlord insurance that meets your requirements.
Apart from this, if you want to know about Landlord Certificates do Homeowners Need to Provide then please visit our Real Estate category