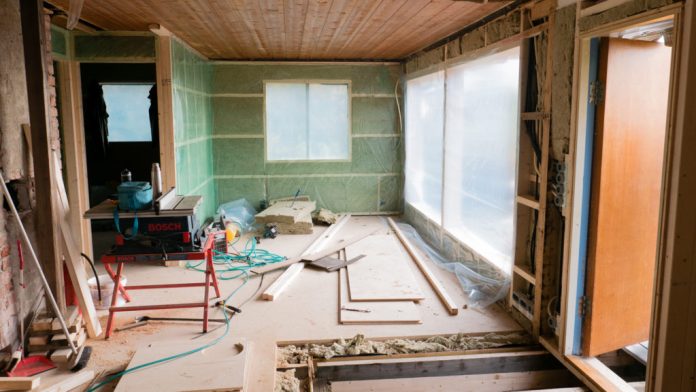 Home renovations and remodeling have never been more popular. Some people who locked up their houses due to the COVID-19 pandemic has led many homeowners to improve their property.
According to research, nearly two-thirds of all homeowners have invested in home improvement measures during the pandemic. Spending around £21 billion in 2021 alone.
As people remain hesitant to go back outside and as many companies have switched over to remote working, the trend seems to be continuing. Spending on home remodeling will only go up. Renovating a home may go beyond requiring a simple paint job. It may require structural changes to be made.
Five Common Remodeling Mistakes To Avoid
Many homeowners, especially first-time homeowners, can make mistakes while remodeling the property. A lot of tasks require technical expertise that people do not have. This is why DIY projects are even more prone to mistakes.
Some common remodeling mistakes and ways you can avoid making them are listed below:
Not Planning Properly
Planning is the foundation of any well-organized home renovation project. In many cases, homeowners get excited about a home renovation project and dive right into the execution phase. This is a huge mistake. Even simple projects, like painting the lounge, can cause difficulties.
Proper planning not only keeps you on track but also prepares you for unexpected situations. You can plan the remodeling project around your resources. This means you can remain within your budget and ideal timeframe.
A good plan also takes into account potential issues. It is always helpful to have a back-up plan ready to deal with unexpected problems that may arise.
Failing To Get Expert Opinion
Home improvement shows tend to oversimplify the renovation process. People who view these shows think they can DIY the whole process. While this is true for simple tasks or superficial changes, for the majority of renovations you must get experts involved.
People fail to consider just how important role experts play. There is a reason why discussing structural changes to the house with experts is necessary. You must consult architects, engineers, gas safety engineers, and electricians before starting any kind of remodeling.
Getting expert opinion from the beginning makes sense. Their input is critical at every phase, particularly the planning phase. Experts can point out potential issues that may need addressing throughout the course of the renovation.
It is better to have a detailed survey of utilities, in particular. It is smart to get a gas safety certificate CP12 before starting. This will help detect issues quickly and address them as part of the remodeling plan.
Cutting Corners
Home improvement is an investment. As a homeowner thinking of remodeling, you should understand that the money you spend will be adding value to your property. This is why cutting corners, like using low-quality materials or not hiring an expert, can be disastrous.
If you are remodeling try to use the best material. Try setting a reasonable budget. There is no point in going about the remodeling project if you are not willing to spend resources. Strike a balance between quality and savings.
Saving money by doing a bad job is worse than doing no work at all in most cases. It simply drives up the cost of repair. The best thing you can do is plan the project and estimate the required budget. This way you can start saving for the project. Once you have the budget necessary you can start remodeling without any worries.
Do not skip on following safety procedures either. Get the right tools and safety equipment. Be sure to involve experts as already mentioned. Safety comes first.
Not Getting Permits
Permits cost money and can be inconvenient to get. However, there is no excuse to forgo one. You need to get the necessary permits before remodeling starts.
You must abide by the legal requirements at every step of the way. This is necessary to prevent later on, like selling or renting the property or getting an inspection.
The most important reason for getting permits is your safety. Permits indicate that the safety of a project has been determined. Working without one can be dangerous and land you in legal trouble.
A telltale sign of a good contractor is that they will never work without getting all the necessary permits. Always make sure every single person working on your house gets the permit required for the specific task they are handling.
Ensuring you got all necessary permits is your responsibility as the homeowner. It is a necessary step no matter how inconvenient it may seem.
Ignoring Your Instinct
You will be required to make a lot of different decisions during the remodeling. Some decisions will be harder than others. In situations when you feel conflicted it is best to go with your instinct.
It is our house, your space. You are the ultimate person who will bear responsibility for all decisions. It is a good thing to listen to expert advice, like your contractor, and make decisions that you feel comfortable with. Trust yourself. Do not rush things because you can end up making the wrong choice.
Remodeling Your Space
Your house is your space place. It is a place where you unwind and get comfortable. remodeling it to suit your needs should be a top priority.
Before jumping into going about renovations, however, be sure to do your homework. Plan and be prepared. Avoid the mistakes listed above and you can achieve great results.