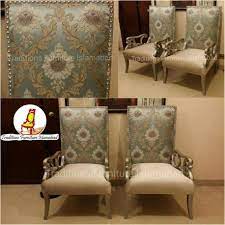 Are you in the market for a new home but not sure what's the right fit for you? Consider a townhome. Townhomes have been gaining in popularity lately due to their many benefits. There are many benefits of choosing a townhome as your next home. Perhaps the most obvious benefit is that townhomes typically cost less than traditional houses. While there are a wide variety of townhomes available, ranging from luxury units to more modestly priced versions, all offer some key advantages over traditional housing. Here are just a few reasons why townhome living might be perfect for you.
Townhomes are typically smaller in size.
Compared to single-family homes and apartments, townhomes are a relatively new housing option. These attached homes are typically smaller in size, which can make them more affordable and easier to maintain. Unlike apartments, townhomes usually have private entrances and backyard spaces.
And while they may not be as large as single-family homes, townhomes often offer more square footage than an apartment, as well as additional features like multiple stories and attached garages. For these reasons, townhomes have become a popular housing choice for many families and individuals.
They come with a variety of features.
Townhomes are a type of attached housing that offers many of the same features as a single-family home, but in a more compact form. Common features of a townhome include a garage, washer/dryer hookups, and outdoor space. Some townhomes also have additional amenities such as a swimming pool or fitness center.
One advantage of living in a townhome is that it can be more affordable than a single-family home, while still providing some of the same features and amenities. Another advantage is that townhomes are often located in close proximity to shopping, dining, and other attractions. As a result, townhomes offer an appealing mix of affordability, convenience, and comfort.
Townhome communities often have amenities like swimming pools and playgrounds.
Townhome communities are a type of housing that is becoming increasingly popular, especially among young families. One of the main attractions of townhome living is the abundance of amenities that are often available. For example, many townhome communities have swimming pools, playgrounds, and fitness centers that residents can use.
In addition, townhome communities are often well-maintained and include features like security systems and landscaped grounds. As a result, townhome living can offer a high quality of life that is similar to that of a single-family home but without the high price tag.
They offer a sense of community that you don't get with traditional single-family homes.
Whether it's the weekly potluck dinner or the annual block party, townhomes offer a sense of community that you don't find in traditional single-family homes. Because townhomes are built close together, there's a natural opportunity for neighbors to get to know one another. And, because they often share walls, townhome residents are more likely to be considerate of their neighbors and work together to create a friendly and welcoming environment.
Additionally, many townhome developments have common areas that can be used for social gatherings, such as playgrounds, swimming pools, and clubhouses. These shared spaces provide a great way for neighbors to come together and build relationships. As a result, townhomes offer a level of community that is simply not possible with other types of housing.
Townhomes offer all of the amenities of a single-family home with less maintenance required. You'll have your own private space as well as shared common areas like yards and sidewalks. This is great if you're looking for convenience and want to avoid the hassle of owning and caring for a large property.
Read More: Building a Home for The First Time