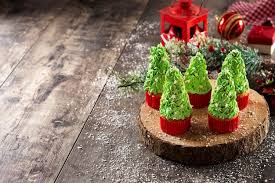 Do you want to renovate your home, especially the flooring to impress your guests this Christmas? During the festive season, you are likely to throw a party. It is essential that your wood flooring appears fresh and welcoming. This will need a significant amount of planning. Now is the right time to start planning for the renovation so that before the festivities begin, your home looks aesthetically appealing.
Get installed new flooring
If you want to install new flooring this festive season, then you have many flooring options to choose from depending on your budget and needs.
#1. Solid Wood Floor 
Solid wood floor looks elegant and classy. Being a natural material, it is great for your home, especially if you suffer from allergies. As carpet is known to accumulate allergens, it is better to go with wood material. But installing a hardwood floor is a costly affair.
If you are not willing to go with unfinished wood flooring as it will be time consuming to install it, then it's better to go with pre finished flooring.
#2. Engineered Wood Floor 
Engineered material has two benefits over solid wood. First, it is cheaper than hardwood and second, it can be used even in places with moisture changes. And the best thing about engineered oak flooring is that it can mimic solid wood flooring as its top layer is real wood.
Engineered floorboards are constructed using a strong core and a wood veneer. The core is constructed of multi layers of plywood running in opposite directions. This core makes the engineered floorboards stable and robust. This is the reason why engineered wood flooring can be installed even in areas with higher moisture levels without getting warped or cusped.
White engineered flooring is an on trend colour that one can go with.
When looking for a stable and aesthetic option, Herringbone engineered flooring is the perfect choice for you.
#3. Laminate Floor 
Laminate is a cost effective flooring solution. The Laminate flooring can closely replicate the look of wood, stone and other surfaces. The laminate material is easy to install and in fact, DIY enthusiasts can effortlessly lay this flooring. Water resistant and stain resistant laminate flooring is also available on the market.
Are you looking for high quality floor material for renovating your home? Explore the website of Floorsave, they offer a wide variety of flooring materials, including solid wood, vinyl, laminate, engineered oak flooring and herringbone flooring. They also offer a variety of flooring accessories such as stair nosing for seamless looking staircase, skirting for the completion of flooring tasks and high quality adhesives.
#4. Vinyl Floor 
Vinyl flooring is available in tile or sheet form for home and office applications. In recent years, new technologies have increased vinyl flooring's durability, particularly in terms of toughness against rips, splits and cuts. Vinyl can be chosen for usage in kitchens and bathrooms, as well as commercial and retail enterprises, and is more durable, simpler to maintain and more moisture-resistant as compared to other options.
Floor Refinishing
If you want to give your flooring a more significant makeover before the festive season begins, you should certainly think about refinishing your wood floorboards. This is less costly as compared to installing new flooring. If you opt to have your floorboards refinished, they will be sanded down, new staining will be applied and finally, the protective layer is applied.
Your floorboards are beginning to look aged, you should consider having them recoated. 
In case your flooring has just a little damage, this is an alternative. A protective layer will be applied to the wood floorboards, giving them a fresh look and reducing the damage caused by the day to day wear and tear. 
If you are searching for an inexpensive way to bring back the shine to your flooring, this is the way to go with!
If you do not want to have a new wood floor laid, it is important to keep your floor clean and avoid damaging your floor. To begin with, sweep the dust that accumulates on your floor on a regular basis. Weekly vacuuming is also essential to maintain your floor and keep it like new. We don't advocate using an excessive wet mop to clean, because any infiltrated liquid might cause severe damage. If you maintain your flooring properly, there would be no need for resanding it.