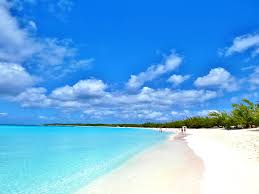 There's no better way to make sure you live the life of luxury, pleasure, and freedom than by seeking out Barefoot Beach homes for sale near me when you're in the market for a new place to live. No matter where you live now, you're never going to look back after you decide to move to Barefoot Beach. This gated community has so much to offer you that the decision will practically make itself.
The most important thing to realize about this neighborhood is that all of its homes are either directly on Barefoot Beach or a very short walk from it. That means you'll always have a perfect view of the ocean and you can't beat it when you want calm and relaxation at home. Some of the area's homes are located right on the waterways for constant access to the Gulf of Mexico.
Lots of Amenities
It doesn't end there and you're going to love to idea of buying a home on Barefoot Beach, even more, the more you know about it. One of the most important aspects of the neighborhood is the fact that it has all the amenities you expect to see in a luxurious location, such as this one. No matter what you like to do to unwind or stay in shape, you're going to be a short walk from it, wherever in the community you end up.
They have both a tennis club and a dining club that's open to residents of the neighborhood and that's not something you come across everywhere. There are also long boardwalks over the ocean and docks that you can use to moor any sized watercraft that you happen to own. On top of that, there are fitness clubs, swimming pools, and the best sunsets you can find in the Gulf!
Barefoot Beach Preserve
All of this is more than enough reason to find a home on Barefoot Beach, but there's also the Barefoot Beach Preserve to consider. This 342-acre spot has a one-mile-long walking trail, a learning center, butterfly and cactus gardens, and even foot showers!
There's no better place to get back to nature and it's just a short walk away from your new home! You can get it all right here and the neighborhood is just waiting for you to join it. Consider living the best life possible on Barefoot Beach and you'll see how much sense it makes!
Apart from this, if you want to know about Top 15 Best Types of Landscaping Rocks With Their Pros and Cons then please visit our Real Estate category