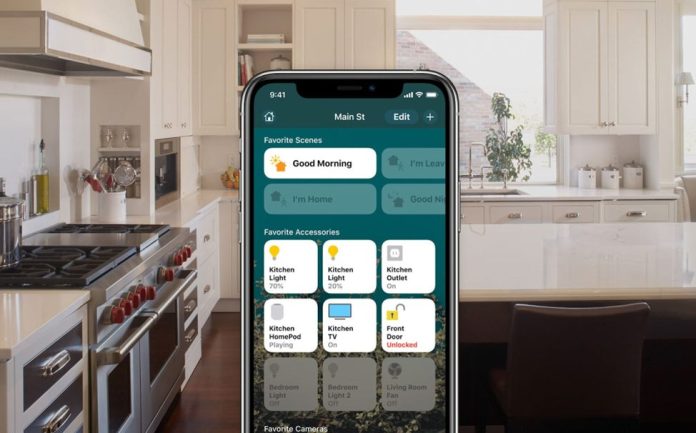 There are several applications on the market that offer different levels of smart home automation. These include Amazon's Alexa, Google Home, Apple Home, and SmartThings. However, it is important to choose one that works best for your needs. Below we've discussed 5 of the best ones.
Amazon's Alexa
Smart home automation is an important part of a smart home, and Amazon's Alexa can streamline the process. With a few simple commands, you can control everything from your thermostat to lights to locks. In addition, you can use Alexa to control a variety of devices remotely, whether it's from your phone or the next room. Not only will this technology make life easier for you, but it can also be a fun and engaging way to spend time with your family.
The Alexa Echo device pairs with compatible smart light bulbs, which are energy efficient and long-lasting. The bulbs come in dimmable, single-color, or color-changing varieties. The device can also be paired with a smart thermostat, which automates routines. Depending on the temperature in your home, Alexa can automatically adjust the thermostat.
SmartThings
If you are looking for a home automation system that allows you to program your devices to react to certain events, you should check out SmartThings. The platform has hundreds of certified devices and is the largest smart home ecosystem. Certified products come with the SmartThings logo on the package and are much easier to connect to your SmartThings hub. These include devices from Ring, Amazon Echo, Arlo, Sonos, Philips Hue, Yale, Lifx, and Innr.
To set up your devices, you can use the SmartThings app for Android or iOS. After installing the app, you must create an account with Samsung. You can do this by going to the Samsung website and logging in. You will then be prompted to toggle various permissions. Once you've completed the account setup, you can begin scanning your hardware for compatible devices.
Google Home
The Google Home app makes controlling your Google Wifi, Nest, and other connected devices a breeze. Thousands of products are compatible with the app. In addition to voice commands, Google Home also provides shortcuts for your most common tasks. For instance, you can change the volume on a music track or switch on a light switch with one touch. The app also has a Feed tab that lets you know when something important is happening in your home, and offers suggestions for improving your setup.
The app is available for iOS and Android and is highly accessible. It also features an enhanced security feature to keep your smart devices protected. With over 500 million downloads, Google Home is one of the most popular smart home automation apps.
Apple Home
Apple Home is an app that lets you control a wide range of accessories, from lights to locks, with one tap. The app is easy to use and has a clean, modern layout. It even lets you program various scenes, such as "Arrive Home" for adjusting your lights when you arrive home.
The app is free and comes pre-installed on any iOS device. Although it was originally designed for Apple products, it now supports any smart device that bears the HomeKit logo. While Apple is still exclusive, they've been opening up a bit over the past few years and are now allowing third-party developers to use their app. Many other companies are making smart home apps that can work on cross platforms and are very efficient to use.
Another app that helps you automate your home is If This Then That (IFTTT). This isn't a full-fledged smart home platform, but it does let you connect smart home devices. You set triggers and then your devices respond to the triggers. It works with Belkin WeMo, Nest, and Philips Hue. It also lets you plug into Google Assistant and Alexa.
Danalock Bluetooth Z-lock
The Danalock Bluetooth Z-lock allows you to easily integrate with your smart home automation system and manage your door locks from a central location. The Bluetooth-enabled lock can be controlled with a WiFi router and can be connected to cloud services like Google Nest and IFTTT. It also supports Z-Wave for seamless integration. You can even open the door using your smartphone using the Danalock app. This allows you to unlock your door without a physical key or a complex entry code. Similarly, you can control the Danalock lock with a smartwatch.
The Danalock Bluetooth Z-lock supports both Z-Wave and Bluetooth Smart. It can also be connected to other Z-Wave home automation systems like the Revolv or the Mi CasaVerde Vera. The Danalock also works with Apple HomeKit and Logitech Harmony(r) hub.
Apart from this if you are interested to know more about Smart Homes Are Gaining then visit our Crafts and Tools category