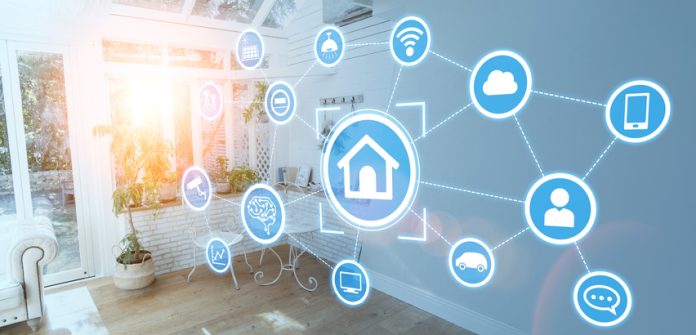 Drafting a plan for renovating or remodeling your home can be a daunting affair for anyone! No matter how deep research you may have done, you may still feel ill at ease as you think of renovating your house.
I met an old friend at the Room Esc yesterday, who enlightened me with a few helpful home renovation hacks. To help you get started on your home renovation and remodeling plans, I have compiled the top ten hacks to save you time and money. So, check it out now:
Investing in essential tools
While you can always call a plumber or a mechanic to get help with your home renovations, there are a few DIY routes that you can easily do yourself. You will need to rely on your tools to accomplish a few day-to-day fixes around your house. Hence, even though buying a proper set of tools in one go may seem an expensive start, it is a long-term investment!
Pay up in cash
Though you may scrunch your nose at this, paying for your renovations with the cash you already have is a safe tactic. This way, you can ensure that you save much of your money since you no longer need to pay any interest. On the other hand, when you pay using your credit card, you lose track of the amount of money you spend. Thus, paying in cash is always a safe technique.
Work up as much as you can by yourself
Doing as much as possible of your overall home renovation work is a beneficial tactic to save you money. It will help reduce your renovation costs since you no longer need to pay off any laborer. However, at the same, you must ensure taking up only those renovation tasks that you can handle. For tricky or challenging areas of your renovation, it is better to seek professional help.
Taking your time
Rushing through the process of renovating your house just because you have the money and guts to do so isn't a good decision. It will make it difficult for you to develop excellent and cohesive design decisions for your home. Hence, you should start with one or two rooms and move on to the rest of your house only when you remodel them entirely!
Replacing your old hardware
Though it may appear rather too simple, swapping your old hardware for new ones can be a great addition! It is probably the cheapest renovation trick for you to try out. You can add a fresh coat of paint to your old cabinet and add new hardware to it. Further, you may even try replacing your old wooden kitchen cupboard handles with new modern brass ones. This way, you can get a fresh-looking piece of furniture in your home with just a few bucks!
Rely on minimalism
The trends of utilizing aesthetic and minimalistic stylistic designs have spread worldwide in the recent decade. Minimalistic designs offer a relaxing and chic outlook to your old furniture. What's even more interesting is that it does not require any investments!
Reusing your old materials
One of the best ways to save time and money is by reusing old materials. You can remodel your kitchen by reusing your cabinet and other appliances therein. Alongside adding a fresh dollop of paint, you can reface your doors and change the style to give a new outlook to your kitchen. You can even work on replacing your doors but leave the cabinet body in place!
Buying a few good rugs
You need not spend too much of your money on redoing your floors. All you need to do to improve your floorings is to spend some money on buying a few good rugs. They are an efficient way of reviving your entire space and can add a sense of warmth and softness!
Enhancing your lightings
Instead of relying much on artificial lights, you can work on bringing in natural light to enliven your spaces. Natural light just like in escape rooms will make your home look more comfortable, modernistic, airy, and even large! So, you can work on different ways to usher in more natural light in your rooms. Installing skylights or windows can be an efficient way of accessing more natural light.
Balancing your low- and high-end materials
You can spend your money on getting hold of a few statement pieces for your home. A quartz countertop or a statement stove can be the perfect addition! However, at the same time, you must also reserve some of your money for buying a few 'low-end' materials. You must balance how much you spend on purchasing statement pieces and less impactful ones. The balance will vary based on how you plan to redecorate and remodel your house.
There you have it now! These are the top ten home renovation and remodeling hacks that will help you save time and money. So, keeping these in mind, you can now get started on adding a fresh touch to your house!
Apart from this, if you want to know about When Hiring Bathroom Renovation Services then please visit our Interior Design category
What should I spend and save when renovating?
When it comes to renovating your home, it's important to strike a balance between spending and saving. While you may be tempted to splurge on the latest high-end finishes and fixtures, it's important to consider your long-term financial goals and stick to a budget that works for you.
One way to save money during a renovation is to focus on making functional upgrades that add value to your home. For example, replacing outdated appliances, adding energy-efficient windows or insulation, and upgrading your HVAC system can help you save money on energy bills and increase your home's resale value.
On the other hand, it's important to spend money on areas of your home that will have a significant impact on your daily life. For example, investing in a high-quality kitchen or bathroom renovation can make your home more functional and enjoyable to live in.
Ultimately, the key to a successful renovation is to plan ahead and prioritize your spending. Consider working with a professional contractor or designer to help you create a realistic budget and choose the right materials and finishes for your home. By taking a thoughtful and strategic approach to your renovation, you can achieve the perfect balance between spending and saving.