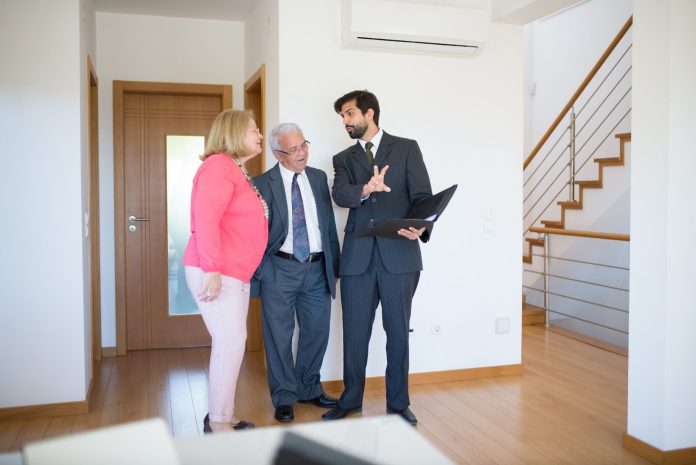 One of the crucial moments in our life is the time when we buy a house or rent one. That is why you will need to be careful to have in mind some of the important things when viewing a property for the first time. Have a checklist when viewing a property to find out whether it meets your vital requirements so there are no stones unturned. When you follow this idea during the time of viewing the property then it will help you to buy the property that makes you feel happy and content.
If you are looking for a property in the beautiful location of Edgware, you can get in touch with the letting agents in Edgware to view amazing properties. They will offer you a collection of excellent properties so you will have a hard time choosing one from it. At the same time know the important things to look for when viewing the property in Edgware.
The neighbourhood of the property
You should not underestimate your first impressions because only when you love the house from the outside you will love its inside. There are many attractive neighbourhoods in Edgware but you have to find out if it is suitable for you or not. Do you love quiet and cul-de-sac surroundings? Or do you prefer a home in the middle surrounded by other fine properties, shops and restaurants? Then you have to look particularly for a house in that kind of neighbourhood so you will feel satisfied.
Ask your estate agent about it so they will know your preferences and shortlist property viewings according to it. You can drive by the neighbourhood to get a feel of it and then come to a decision. You can also check whether the view and the location of the house are what you really want and also know the frequent attractions offered in the neighbourhood for you to enjoy your leisure time.
View the structure of the building
Do the property's design and structure please you? When viewing a property you have to look for this aspect as it is important. There are different kinds of properties to find in Edgware from flats to family houses and each of its structures is different. Keep an eye out for the things like dampness or cracks and check it properly to know whether the building is structurally sound. Further, it is always a good idea to take an estate agent with you to view the property as they will also help you to understand the layout and the other important features of the building.
When you are looking for a potential home to rent or buy space is an important thing to look for. You have to decide if the space is perfect for you or not at the time of viewing the property. For instance, if you are a big family you may need a large space but for small families, a compact space is enough for living conveniently. Therefore determine what kind of space you will need to live comfortably in the house. You can also ask the estate agent for suggestions because they have a lot of experience with many homebuyers and tenants with different space requirements.
Imagine how the house will look after your move in the furniture and other things. Will there be space constraints? Are there enough rooms in the house for your family and extra rooms to accommodate guests? These are all the questions you can ask yourselves when viewing the property.
Roofs are an important part of the property so check if the roofs are old or new to determine their life expectancy. If the roofs of a property are old you may have to change them after you buy them. On the other hand, if the roofs are new, these will stay for over fifteen to twenty years. You can also check out the material of the roof because if they are made of many quality solid materials, it will be more durable.
Plumbing is an important part of any house as it is one of the aspects that determine if the house is convenient to live in or not. You can ask your estate agent to know the details about the water pressure, the boiler function, radiators and a lot more. If the plumbing is superior with modern amenities the property is in perfect condition and if you are looking for a property like this you can speak with the estate agents operating in the Edgware area.
Contact an estate agent to book property viewings in Edgware
Are you eager to buy or rent a property in Edgware? Now is the right time to hire an estate agent for them to arrange property viewings for you. You can view the properties in the neighbourhood and find your dream home from the list in an ideal neighbourhood of your choice in Edgware.
Apart from this if you are interested to know more about How to Spot a Hazardous Tree on Your Property then visit our Real Estate category.