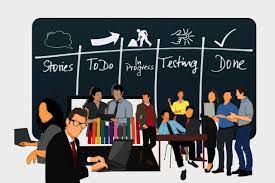 Although stressful, having a pest infestation is more common than people realize. Almost 40 percent of American homeowners have a problem with unwanted guests.
If you have the burdensome task of ridding pests from your home, there are certain steps you can take to prepare for the extermination process, regardless of the pests you have.
Preparation
The first step to the extermination process is preparation. Before the pest exterminator visits your home, it's important to give your home a good, thorough cleaning.
Cleaning Checklist for Pest Extermination Preparation
Wipe countertops
Wash the dishes and clear your sinks
Dust corners and ceilings
Vacuum or sweep and mop floors
Declutter your home or organize
Discard all paper products (paper towel, toilet paper, etc.)
Store all perishable foods in containers with a tight seal
Put away all clothing in dressers or closets
Cleaning your home will make the exterminating process smoother and easier for the professional.
Inspection
The pest exterminator inspects the entire home and looks for the following things to find the source of the pest problem; access points or where the pests entered the home, sources of food and how the pests are surviving, and habitat or where the pest is currently living (i.e. in the walls, in cupboards, etc.)
Process
Every extermination process is different and depends on the type of pest infestation. Pest exterminators will use one or more of the following methods, depending on the severity of the infestation.
Traps
Most exterminators use either traps or bait stations to remove rodents. To remove ants, exterminators will place bait traps throughout the home.
Chemicals
One method exterminators use to remove pests is pesticides. These chemicals can include insecticides and rodenticides.
Fumigation
If an infestation is severe enough, a professional will use fumigation as an extermination method. Because of the severity of the pest and the damage they can do, most exterminators fumigate homes invested with termites.
The length of time an extermination takes depends on the pest, the amount of chemicals needed to eliminate, the extermination method used. The harsher the chemicals, the longer the process will take.
Hiring
Choosing the right professional to get rid of the unwanted pests in your home is crucial. Do your research before hiring a pest exterminator.
Search your area for the most reputable companies and get a quote from each of them. Compare prices and make your decision after reading their reviews from previous customers and their quoted price.
Most pest exterminators base their prices on the pests, the square footage of your home, the method of extermination they use, and the number of treatments needed.
Apart from this, if you want to know about Choosing Based On Budget Alone For Professional Rodent Control Service then please visit our Home Appliances category