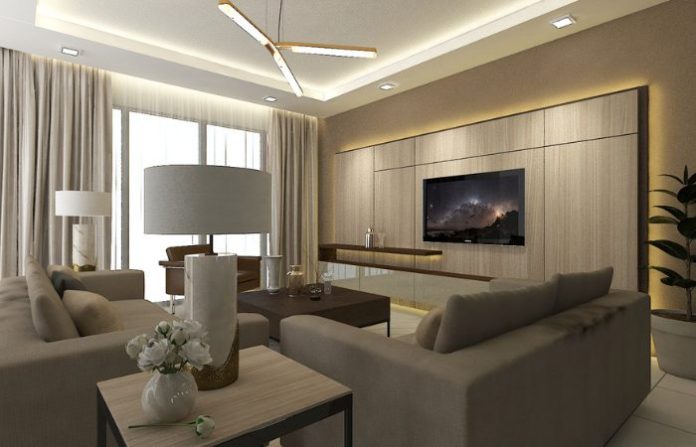 Planning to hire an expert for house interior design in Malaysia? We understand that hiring an expert for designing your house is not an easy task. When you spend your hard-earned money on creating your dream home, the least you expect is that the finished result meets your expectation.
But more often than not, it doesn't happen. A shoddy job can ruin the fun of moving into your dream house for you. And we don't want that to happen.
That's why, we have curated 5 questions that you should ask interior designers before hiring them, which will give you an understanding of their professionalism as well as provide you with an idea of whether you should entrust them with the job.
But before we dive into the questions, we would recommend you to do a little bit of homework that will help you understand what you want and in turn, have a meaningful discussion with your interior designer.
Look for interior design ideas on social media
Social media platforms are a storehouse of information nowadays. You can get unlimited ideas by browsing through them. Visual platforms such as Pinterest and Instagram are ideal for this kind of background work.
Browse magazines
If you're more traditional and prefer to refer to volumes of interior design inspiration, make sure you bookmark them to show to your designer! Browse through online and physical magazines to get ideas on making the best use of space, natural features and using lighting to the best advantage and similar aspects.
Conduct an online search
If you are unable to find any interior design magazines and you are not much of a social media user, worry not. Are you looking for a modern kitchen interior design, rustic bedroom design or modern farmhouse living room design? Simply conduct a Google search with relevant phrases and you will get hundreds of ideas. You can start by checking the images section to get a visual idea.
So, now let us come to the topic in discussion – questions to ask an interior designer. Here are 5 questions that we think are important:
1. What is your design style?
Every designer will have a vision. What you want to know is if that matches yours. Sometimes, the way designers think about space is completely different from what owners think. This creates a considerable gap, especially if not cleared before the implementation begins.
In most cases, the designer will provide you with options of various styles. Understand the designer's vision on each style and check which one matches yours.
2. What services do you offer?
Another very important question. You might not want to hire a designer specialising in office space to design your home. Every project has specific needs, yours will have one too. This should match with the services offered by the designer.
Sometimes, we hire interior designers to design only a part of the house, for example, the kitchen. You would prefer a designer who has remodelled kitchens before so that he/she has an understanding of various aspects of kitchen renovation.
You should also look at after-sales support. Check if there's any warranty on the work, what kind of help you can get once the project is delivered and similar aspects.
3. What can you deliver within my budget?
Well, the budget is the backbone of every interior design project. The budget also defines what kind of interior designer can be hired.
Define your budget beforehand and let the interior designer come back to you with the solutions. A good interior designer will understand your budgetary constraints and will try to deliver the best ideas within the limits.
4. Can you explain your project management style?
Interior designing is all about communicating with clients. From understanding their requirements at the very beginning to maintaining communication during the project – keeping in touch is the key.
Do you understand how the interior designer works? Does your designer want you involved during the project, or will they take over completely? Will you have any say during implementation or once the designs are approved, you do not have a say?
No style is wrong. The designer's style simply has to match with yours. You have to be comfortable with whatever approach is chosen. That's all!
5. What aspect do you prioritise while planning a project?
We all want the sky and the moon. But let us be realistic, there's just so much we can afford. Naturally, you will want to understand what the designer will prioritise while working on your project – aesthetics or central theme.
You should also keep a note in your mind exactly what you want to prioritise and things that you definitely want to have in your house. Do remember to convey the same to the designer as well.
Hiring an interior designer is a trust game. The requirements of each project are unique. Your interior designer should be able to instil faith in you that the final product will be worth the money and the effort. Hence, most importantly, ensure that you are comfortable with the interior designer you are working with.
If you found this list of questions helpful, let us know!
Want to know more? Click here to book a free consultation with us today!
Apart from this if you are interested to know about Interior Designer then visit our Interior Design category.