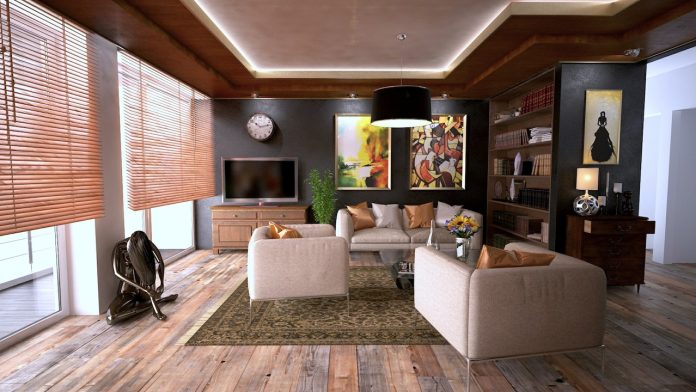 Elegance, refinement, and sophistication all mean luxury, and when it comes to beautiful home decor, you have incredible options for achieving the look. When you grace your rooms with the right aesthetic components in pretty objects and furnishings, you can provide exquisite visual appeal along with interesting texture, shape, and color. Interior design professionals are sharing their favorite tips on how to fancy up your home's decor with luxury.
Define Your Personal Home Decor Style
Every individual knows what they like for their home or apartment to look comfortable and attractive. Your personal style is unique to you, so don't be afraid to express it.
Whether you prefer a modern, traditional, rustic or industrial design aspect, for example, any style can look expensive when you define your decor ambiance.
Today, more than ever, home decor has become a huge industry. People are enjoying their personal space and want their furniture, furnishings, and pretty decor accents to reflect this.
1. Create A Focal Point
A luxurious home has a number of lovely characteristics, and one of these is achieved by "seducing" the eyes into a room with a focal point. This could be a large, gold-framed mirror or an ornately carved canopy bed, etc. A strong object or piece of furniture can help exude a mood or theme to a space.
2. Layer Decor Elements
Another quick method of making your home posher is through layers of favorite home decor elements. The same rule has always been applied to chic fashion ensembles by adding interesting layers of clothing or accessories.
A room that features "layers" in lighting, textured items such as blankets, pillows, and rugs along with window treatments can all bring depth to a space.
3. Accentuate With Floral Beauty
One of the quickest ways of welcoming quiet elegance to a room is by introducing beautiful florals and botanicals to your space. Not only does a striking flower arrangement such as a stunning calla lily decor radiate richness and class, but it brings that gorgeous accent to a room season after season.
People are attracted to beautiful floral arrangements in their unfussy ease, connection to nature, and the feelings they can evoke. They're simply a natural form of art.
4. Include Antique Pieces
You can never go wrong with a vintage vibe, and even a single piece can reflect a luxe interior. Maybe it's an antique armoire that was passed down to you through the family. Or it could be a chandelier you picked up at a thrift store.
Handsome antique pieces that are in good shape can add timelessness to a room.
5. Make It Metallic
Here is another cool tip for ushering sophistication and wealth into your home. Metallic decor elements in doorknobs, light fixtures, etc. can help create a luxe touch to any room such as the kitchen or the bathroom.
Metallic elements in gold, brass, copper or silver can all bring a bit of glamor to your space.
6. Move In Some Marble
Minimalist design is a very rich look in home decor and trending at the moment. That is why marble is seeing a major resurgence in high-end touches. It's a simple, pure, natural material that is strong, opulent and timeless.
Marble is also chic in any home decor application, including flooring, furniture, bathrooms, dining rooms, kitchens, living rooms, bowls, stools, etc.
7. Create A Glow With Lighting
A statement piece in a stunning chandelier can instantly spell luxury and zero in on another focal point in your home.
Also, accent lighting such as sconces and specialty fixtures can deliver that enviable glow that highlights a space.
8. Declutter Your Surroundings
It's no secret that too much stuff can look disorganized, messy, and cheap. Interior designers recommend decluttering your spaces to create better flow through a room and for your favorite pieces to look cohesive as a unit. If you hate parting with extra items, there are excellent storage solutions for keeping your home tidy.
How do you decorate luxury?
Decorating a space with luxury is about creating an atmosphere of opulence, extravagance, and refinement. Luxury decor should convey a sense of indulgence and be visually striking. One way to achieve this is by using rich, high-quality materials such as marble, velvet, or silk. These materials have a natural elegance that is instantly recognizable and can add depth and texture to a room.
Another key element in luxury decor is attention to detail. Every piece of furniture, accessory, and artwork should be carefully chosen to complement the overall design scheme. This means selecting items that are both functional and visually appealing, and ensuring that they are arranged in a way that maximizes their impact.
Lighting is also crucial in creating a luxurious atmosphere. Soft, warm lighting can create a relaxing ambiance that is perfect for unwinding and indulging in the finer things in life. Alternatively, bright, dramatic lighting can be used to highlight key design elements and create a sense of drama and grandeur.
Ultimately, decorating with luxury is about creating a space that feels like a sanctuary, a place where one can escape from the stresses of everyday life and revel in the beauty of their surroundings. By using high-quality materials, paying attention to detail, and utilizing effective lighting, anyone can transform their home into a luxurious oasis.
Bottom Line
Dressing your home decor with luxury is fun and creative and will enhance your living space to the ultimate level. Consider the list above, and enjoy the amazing transformation!
Apart from this if you are interested to know more about Luxury Vinyl Planks then visit our Home improvement category